Krishna story – every day

Profile of katha speaker – Madhucchanda das
Birth and childhood
Madhucchanda das ( Martin Dimitrov ) is born in ancient land of Macedonia. ( country where are born many famous personalities as mother Teresa and Alexandar the Great ).
As a child he was not just interested in normal play as other children. He was on spiritual search.He was dreaming for travel in India..
Born in Christian orthodox religion he try to find answers to life questions as: Who is God? Who am I? Is life eternal? Is there life after death? It has come from previous life samskaras. But he coudnt. So he turned his study to other world religions but nowhere his thirst was satisfy.
Srimad Bhagavatam
With age of 16 he come across Srimad Bhagavatam and Bhagavat gita and they will become his life guidence. They are answers to all his questions. His thirst for God and bhakti has finaly arrived at its goal. With age of 16 he learned by hearth Srimad Bhagavatam and memorize Bhagavad Gita.
Study and life in India
He traveled in India where he lived for many years and study under many saints subjects such as sanskrit, yoga, jyotish and finally Srimad Bhagavatam. He traveled across India where he visited hundreds of holy places, meet many sadhus and spread glory of bhagavatam dharma.
Finaly he arrived at holy Sri Vrindava dham, place of Krishnas eternal pastimes. His hearth become so much atracted to Vraja that he do not wanted to go anywhere in the world. In search for Krishna he travelled vandering in all holy places of Vraja Mandala parikrama and thus has build his relationship to divine couple Sri Sri Radha Krishna and who has bring him closer to their lotus feet.
Iskcon and his Guru
His Search has bring him to the Hare Krishna movement, formaly known as The International society for Krishna consciousness ( Iskcon ) and its founder – acarya Sri Srimad A.C. Bhaktivedanta Swami Prabhupada. He has become Iskcon member. By divine arrangement and guidance he come to meet his divine guru His Hollines Srila Sacinandana Swami. He has given him many valuable spiritual instruction. From Sacinandana Swami he received diksha initiation and in this way he become member of glorious guru – sisya parampara known as Brahma – Madhva Gaudiya sampradaya. Activities of his teacher you can find on www.sacinandanaswami.info.
Walking encyclopedia of Krishna lila
He is walking encyclopedia of Krishna stories. He is sruti dhara of lilas of Krishna. Once he hear Krishna story he can remember her for all life.
Facebook page: Krishna story – every day
He run very nice Facebook page where daily he posts stories about Krishna.
Present
At present time he is based in Croatia where he live with his wife Acyuta – priya devi dasi and his son Manu. His work and service take him on travels all over world to many countries such as Greece, Japan, Malaysia, Hungary, Hong Kong, Germany, Croatia and in many of this places he has lectured on Srimad Bhagavatam.
Organizing Bhagavatam saptaha
List of topics of Bhagavatam kathas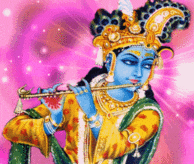 Upcoming Events
Bhagavatam katha - 1 canto ( Narada Muni katha, Kunti stuti, Bhishma stuti,Parikshit katha )
Date: 1.03.2015
Venue: Iskcon temple - Karlovac, Croatia