Krishna story – every day
The singer
Profile of Katha bhajan singer – Ojasvi das
His grace Ojasvi das is devotee of Lord Krishn. Originaly he is from Bosnia but at present lives in Croatia with his wife and daughter.
He is famous bhajan singer all over the world. With his bhajans he take audience at another spiritual dimension. He is only western singer who can so nicely sing even traditional Vrijavasi and Hindi bhajans.
He has traveled world wide nad performed his bhajans at kathas at places as Germany, Slovenia,
Italy, Estonia, Malaysia, Serbia, Croatia, Delhi, Vrindavan, Mayapur.
With his beutiful bhajans he accompany katha performed by Madhucchanda.
Organizing Bhagavatam saptaha
List of topics of Bhagavatam kathas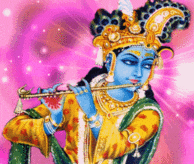 Upcoming Events
Bhagavatam katha - 1 canto ( Narada Muni katha, Kunti stuti, Bhishma stuti,Parikshit katha )
Date: 1.03.2015
Venue: Iskcon temple - Karlovac, Croatia