Krishna story – every day
Our sampradaya
Our humble self belong to line of Sri Brahma –  Madhva –  Gaudiya sampradaya.
It is line of great devotees and teachers of Bhagavata – dharma.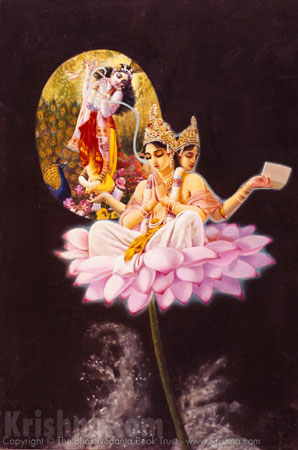 The Brahma Sampradaya (Brahma-sampradāya)
Followers of our tradition accept that Vedic knowledge we  have descends from Lord Brahma who has personally received spiritual instruction from Lord Krishna in the form of chatur sloki of Srimad Bhagavatam.
In this way these sampradaya has began at the beginning of creation of the universe and endure to the present moment in the person of the student's own guru.
Due to the consistency of the transmission of knowledge, all the previous gurus are present in the teachings of the present spiritual master.
The Vedic process assures that the transmission of knowledge remains pure by assuring the qualifications of the transmitter.
Usually Brahma sampradaya is called Brahma – Madhva – Sampradaya, because teaching comes through Madhavacarya direct disciple of Si Bhagavan Vedavyasa.
Also there is usually linked to Gaudiya Vaisnava Sampradaya so it is called -Brahma – Madhva – Gaudiya – Sampradaya.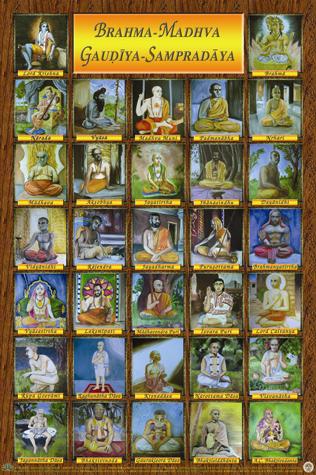 List of the Sampradaya members, acharyas, beginning with Krishna Himself:
Sri Krishna
Brahma
Narada Muni
Srila Vyasadeva
Madhvacarya
Padmanabha Tirtha
Nrihari Tirtha
Madhava Tirtha
Aksobhya Tirtha
Jaya Tirtha
Jnanasindhu Tirtha
Dayanidhi Tirtha
Vidyanidhi Tirtha
Rajendra Tirtha
Jayadharma Tirtha
Purusottama Tirtha
Brahmanya Tirtha
Vyasa Tirtha
Laksmipati Tirtha
Madhavendra Puri
a) Ishvara Puri, b) Nityananda Prabhu, c) Advaita Acarya
Sri Caitanya Mahaprabhu
a) Rupa Goswami, b) Sanatan Goswami, c) Svarup Damodar Goswami
a) Raghunatha das Goswami, b) Jiva Goswami
Krishnadas Kaviraj Goswami
Narottama das Thakur
Visvanatha cakravati Thakura
a) Baladeva Vidyabhusana, b) Jagannatha dasa Babaji
Bhaktivinoda Thakura
Gaurakisora dasa Babaji
Srila Bhaktisiddhanta Sarasvati Thakur
Sri Srimad A. C. Bhaktivedanta Swami Prabhupada ( Founder  – Acarya of Iskcon )
Srila Sacinandana Swami ( Guru of Madhucchanda das – katha speaker )
Our bhagavatam  – saptaha presentations and commentaries of Srimad Bhagavatam are according their teachings.
Especially importance is given to teachings of our great grandfather guru  Sri Srimad A. C. Bhaktivedanta Swami Prabhupada – founder acarya of the International Society fo Krishna consciousness ( ISKCON ), commonly known as the "Hare Krishna  movement".
He has bring science of Krishna Consciousness and bhakti to countries of the western world.
His unique translation and explanation of  of Srimad Bhagavatam has changed our life. For this we are eteternally thankful to him.
His translation and explanation of  of Srimad Bhagavatam can be read online at following link:
http://www.vedabase.com/en/sb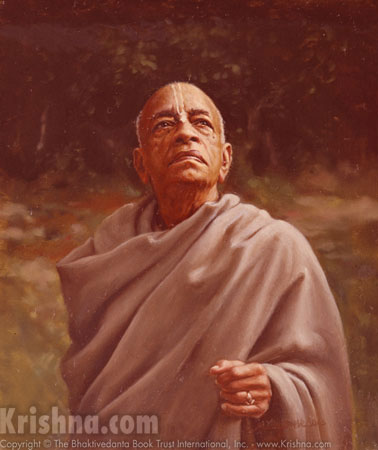 Organizing Bhagavatam saptaha
List of topics of Bhagavatam kathas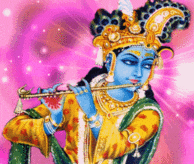 Upcoming Events
Bhagavatam katha - 1 canto ( Narada Muni katha, Kunti stuti, Bhishma stuti,Parikshit katha )
Date: 1.03.2015
Venue: Iskcon temple - Karlovac, Croatia